---
AAATE 2018 workshop:
Excellence in the Process of AT Provision
In the 2018 workshop in Linz July 10th the AAATE wish to revisit AT provision across education, social and health contexts to update from the 2012 position paper and aid in the Global GATE initiatives. You can come to the workshop alone or come to ICCHP too. You can contribute my making a submission (deadline April 30th 2018).
More information on the AAATE 2018 Workshop page.
---
AAATE calls upon all European governments to endorse the draft resolution EB142/CONF./2 "Improving access to assistive technology"
Read more…
---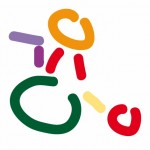 AAATE's mission is "to stimulate the advancement of assistive technology for the benefit of people with disabilities, including elderly people"
Join Us! (soon available)
<!–
Save the dates:
AAATE Conference 2017, Sheffield, United Kingdom, September 11-15
Don't miss the opportunity to publish, share and exchange!
–>
Review the results of:
AAATE Workshop 2016, Finnish National Institute for Health and Welfare, Helsinki, Finland, June 8-9
AAATE Conference 2017, Sheffield, UK, September 12-15
More on AAATE conferences can be found here: <www.aaate.net/conference>
Agenda of friend events: