NEW
An online workshop on standardisation activities concerning interfaces and communicated content held on 10 September 2020 was organised by AAATE's Special Interest Group on Standardisation and the European project TRIPS in the framework of the ICCHP 2020 conference 9-11 September 2020 (https://www.icchp.org/)
List of speakers and panellists
Laura Alčiauskaitė (TRIPS project coordinator for the European Network of Independent Living) ,Steven Barbosa (Senior Manager- Business, HR & International Social Affairs, International Association of Public Transport UITP), Christian Galinski (Leader of the AAATE Standardisation SIG and project consultant of AAATE for the TRIPS project), Gregg Vanderheiden (Raising the floor and Global Public Inclusive Infrastructure Project), Aya Abdullah Jibreal (Inclusion and Accessibility Consultant at AlQemam Consultants), Astrid Stueckelberger (Scientist and international health expert), Shadi Abou-Zahra (W3C Web Accessibility Initiative (WAI)), Christoph Veigl (Technikum Wien), Sabine Lobnig (AAATE Communication officer), David Banes (AAATE inhouse consultant), Evert-Jan Hoogerwerf (AAATE Secretary-General).
For more information and the workshop program click here.
A repository of selected guidelines, tools and position papers regarding the impact of the Corona crisis on assistive technology users and services.
---
The Bologna declaration is available in English, Français, Español, Italiano, Português, Ελληνικά (greek), Nederlands and 日本語 (japanese).
Endorsement counter : 693 persons / 154 organisations
---
An International Summit Organised by GAATO and RESNA
as part of the 2020 RESNA Conference (USA), July 7-10, 2020
(Call for contributions)
---
AAATE 2019 Conference


Global Challenges in Assistive Technology: Research, Policy & Practice


August 27-30, in Bologna, Italy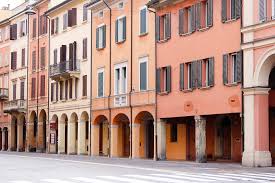 The conference will be hosted by the University of Bologna and AIAS Bologna Onlus and aims at discussing issues on Global Challenges in Assistive Technology, with more explicit attention for a broader target group of service providers and professionals, students, policymakers, industry and end users.
More information on the official website: www.aaate2019.eu
AAATE 2018 workshop:
Excellence in the Process of AT Provision
In the 2018 workshop which was held in Linz July 10th the AAATE revisited AT provision across education, social and health contexts to update from the 2012 position paper and aid in the Global GATE initiatives. The workshop was completed with success. More information on the AAATE 2018 Workshop page.
---
AAATE calls upon all European governments to endorse the draft resolution EB142/CONF./2 "Improving access to assistive technology"
Read more…
---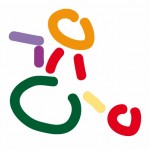 AAATE's mission is "to stimulate the advancement of assistive technology for the benefit of people with disabilities, including elderly people"
Join Us! (soon available)
Review the results of:
AAATE Workshop 2016, Finnish National Institute for Health and Welfare, Helsinki, Finland, June 8-9
AAATE Conference 2017, Sheffield, UK, September 12-15
More on AAATE conferences can be found here: <www.aaate.net/conference>
Agenda of friend events: