Next conference

We are excited to open the Call for Contributions for the first joint ICCHP-AAATE conference on Digital Inclusion, Assistive Technology & Accessibility, taking place 11-15 July 2022 in Lecco, Italy under the shared chairmanship of
Katerina Mavrou (general chair, European University of Cyprus and President of AAATE) and
Roberto Manduchi (scientific chair, Dept. of Computer Science and Engineering, University of California Santa Cruz, USA).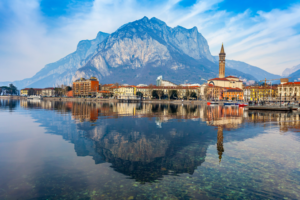 After an online ICCHP 2020 and a cancelled AAATE 2021, the two entities decided to co-organise this scientific conference in 2022 to tap into the full potential of their exper tcommunities in digital inclusion, assistive technology and accessibility, to learn from each other, complement each other, find synergies and new ways for co-operation.
The conference is open to all visionary ideas and future oriented thoughts supporting our mission, from all over the globe. In particular we are looking for:
Science, Research and Engineering Contributions: submit a peer- reviewed scientific paper (Springer LNCS or DOI referenced OA Compendium)
Special Thematic Sessions (STS): structure and define your own research area for a comprehensive and focused discussion
Inclusion Forum Contributions: organise workshops, seminars, tutorials and panel discussions for exploring relevant and/or controversial aspects around assistive technology, accessibility and digital inclusion
Young Researchers' Consortium: The next generation of research meet, learn and discuss their work with experts in the field and are also encouraged to submit a Science, Research and Engineering Contribution
Contributions accepted for publication and presentation at the conference qualify to be submitted as elaborated and extended version to a Special Issue of the AAATE Journal "Technology & Disability" dedicated to ICCHP-AAATE contributions.
If your work touches upon any of the fields mentioned above, do not hesitate to submit a contribution – we are looking forward to reading from and meeting with you!
For more information on the submission requirements, deadlines and organisational details of the Call for Contributions, please have a look at the detailed call announcement: https://icchp-aaate.org/calls-22.
The ICCHP-AAATE joint conference will take place July11-15, 2022 at the premises of Politecnico di Milano, Polo Territoriale di Lecco (Italy). For more information have a look at https://icchp-aaate.org.
Past conferences
AAATE 2019, Bologna, August 27-30, 2019
AAATE 2017, University of Sheffield, September 11-15, 2017
AAATE 2015, Budapest, Hungary, September 9-12, 2015
AAATE 2013, Vilamoura, Protugal, September 19-22, 2013
AAATE 2011, Maastricht, The Netherlands, August 31 – September2, 2011
AAATE 2009, Florence, Italy
AAATE 2007, San Sebastian, Spain
AAATE 2005, Lille, France
AAATE 2003, Dublin, Ireland
AAATE 2001 Ljubljana, Slovenia
AAATE 1999 Düsseldorf, Germany
AAATE 1997 Porto Carras, Greece
1995 Lisbon, Portugal (ECART conference)
1993 Stockholm, Sweden (ECART conference)
1990 Maastricht, Netherlands (ECART conference)