2020 Workshop on standardisation activities concerning interfaces and communicated content
Communication in Accessible Urban Public Transport
In September 2020, AAATE's Special Interest Group on Standardisation and the European project TRIPS organised an online workshop in the framework of the ICCHP 2020.
Accessible environments and assistive technologies (AT) in its widest meaning, allow and facilitate the use of public transportation by persons with disabilities and older citizens.
Communication plays an important role in urban public transport. Many scenarios related to human communication content flowing from the user to the transportation provider and back to the user,are imaginable, based on the use of all kinds of interfaces, codes, systems,and tools. This interaction can require communication modality conversion. These scenarios can be quite different depending on the user's condition and preferences, the offered solutions, the city's topography, historical and societal background, the available infrastructure, and other factors.
Taking accessible urban public transport as broad application area, the topic of accessible communication content is multifaceted – nearly always including technology- and content-related aspects:
From the user's viewpoint: interfaces for human-machine interaction and interoperability with AT devices,information security, etc.
Regarding the communication content: human communication and its modalities, including language varieties, comprehensive content interoperability, etc.
From the transport service provider viewpoint: legal obligations, corporate social responsibility, safety and liability issues, integration with wider services in the city, continuous improvement of services (including the take up of accessible communication), etc.
Further, accessible urban public transport must seamlessly interface with ambient assisted living environments, larger public transport systems and private transport services, different emergency systems, etc. The above also touches upon cyber-physical system design, accessibility by design, Universal Design, robotics applied in AT, translation and interpretation services, sign language and other alternative means of communication, etc.
Involving persons with disabilities and assistive technology experts in the design and implementation of inclusive digital mobility solutions has proven beneficial for all service users, as well as for the sustainable development of entire public transportation systems.
For challenging complex environments, such as public transport, standardisation activities are a key to successful solution design. Standardisation, if done well, is an opportunity for providing solutions that foster social equality. Therefore monitoring standards and engaging in standardisation activities should be high on the agenda of the stakeholder communities, with crucial challenges: AT-related standardisation activities are fragmented over many technical committees, and persons with disabilities are very often not involved in the standardisation process. In the absence of an AT standardisation ecosystem that can impact the standardisation agenda effectively, coordination activities should be increased.
Part of the input for the workshop came from the outcomes of the EU project TRIPS – TRansport Innovation for disabled People needs Satisfaction. This project, funded by the European Commission, aims to involve citizens to actively participate in the design of innovative solutions based on digital technologies. In addressing this challenge, existing and new standards have their say as social determinants and enablers of technological innovation with big practical and societal influence.
Programme
Key note session. Moderator David Banes (AAATE inhouse consultant)
Laura Alčiauskaitė (TRIPS project coordinator for the European Network of Independent Living): TRIPS project: User involvement in identifying barriers while using the public transportation – primary results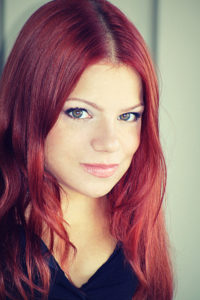 Laura Alčiauskaitė is TRIPS project coordinator for the European Network of Independent Living with more than 10 years of experience on fields of disability, social inclusion and accessibility. Laura is a PhD student in Psychology at Vytautas Magnus University in Lithuania. Her PhD thesis is focused on positive psychology and is about psychological resources and their impact to acceptance to disability among people with mobility disabilities. She also works as a Human Rights activist since 2012, especially focusing on the implementation of human and social for people with disabilities.
Please click AAATE workshop presentation – Laura to see the slides presented by Laura Alčiauskaitė
Connect with Laura: https://www.researchgate.net/profile/Laura_Alciauskaite
Steven Barbosa (Senior Manager- Business, HR & International Social Affairs, International Association of Public Transport UITP): Public Transport and standardisation.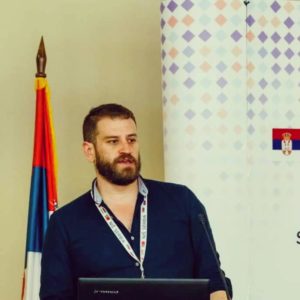 Steven Barbosa is a Senior UITP Manager. He is in responsible for the Business and Human Resources Committee and for the European and International Social Dialogue affairs. Besides that, Steven Barbosa is also the manager of the UITP Marketing and Product Development Committee. Steven Barbosa has a background in political science and international relations with professional experience in the European Council and Parliament. Steven Barbosa also has experience as a consultant and as a Non-governmental and as well political organizations.
Please click AAATE WORKSHOP FINAL PRESENTATION SMB UITP to see the slides presented by Steven Barbosa
Connect with Steven: https://www.linkedin.com/in/steven-barbosa-2886324b/
Christian Galinski (Leader of the AAATE Standardisation SIG and project consultant of AAATE for the TRIPS project): Accessible communication and content interoperability in urban public transport.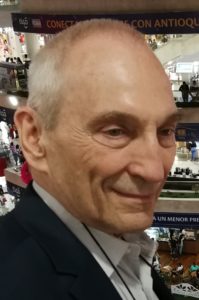 Christian Galinski studied languages and I&D (information and documentation) and graduated in Japanese studies. In 1979 he joined the International Information Centre for Terminology (Infoterm) as expert. In 1986 he became Director of Infoterm and Secretary of the Technical Committee ISO/TC 37 "Language and terminology" of the International Organization for Standardization (ISO). Participation in EU projects focused among others on technical communication aspects, the role of language services and the language industry, language and terminology policies, structured content in eApplications, and copyright issues. Since 2010 projects focused on communication with and among persons with disabilities (PwD), as well as related standardization issues. Since many years C. Galinski works as consultant for national, European and intergovernmental organizations (IGO), such as UNESCO, as well as numerous non-governmental organizations (NGO) world-wide, including ISO.
Please click ICCHP-AAATE workshop_2020_v0-8_Galinski to see the slides presented by Christian Galinski
Connect with Christian: https://www.linkedin.com/in/christian-galinski-56b46856/
Panel session. Moderator: Sabine Lobnig (AAATE)
Panellists
Gregg Vanderheiden (Raising the floor and Global Public Inclusive Infrastructure Project)

Gregg Vanderheiden is a Professor in the School of Information Studies (iSchool) at the University of Maryland, College Park, and Director of the Trace Research & Development Center at the University of Maryland, and co-directs Raising the Floor, an international consortium of over 50 companies and organizations building the Global Public Inclusive Infrastructure (GPII). Has worked in technology and disability for over 45 years; was a pioneer in Augmentative Communication (a term taken from his writings in 1979) and computer access. Most of the initial access features for both Windows and MacOS came from his Center. His can be in a wide range of products including computers, phones, Automated Postal Stations, Amtrak ticket machines, and airport communication terminals. He co-chaired both WCAG 1.0 and 2.0 working groups, and has worked with over 50 companies and numerous government advisory & planning committees including FCC, NSF, NIH, GSA, NCD, Access Board and White House. (Dr. Vanderheiden will be joining the faculty of the iSchool at University of Maryland – College Park the fall.)
Connect with Gregg: https://www.linkedin.com/in/gregg-vanderheiden-bb11085/
Aya Abdullah Jibreal (Inclusion and Accessibility Consultant at AlQemam Consultants)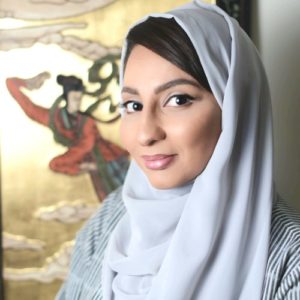 Aya is an Inclusive Design and Accessibility Consultant/Trainer with 7 years of experience in inclusion and accessibility.
Aya worked with many entities around Saudi Arabia, exploring how accessibility can be successfully adopted in different business environments.
Saudi Arabia representative at G3ict/Smart Cities for All global initiatives.
First CPACC certified in Saudi Arabia.
Certified in disability case management.
IAAP Strategic Leader in Accessibility (SLiA) initiative committee member.
Connect with Aya: https://www.linkedin.com/in/ayajibreal/
Astrid Stueckelberger (Scientist and international health expert)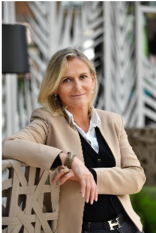 Dr Astrid Stuckelberger is an internationally recognized expert in ageing, innovation and global public health issues. PhD in population health and Privat-Docent of medicine, she is a researcher and professor in public health sciences at the Faculty of Medicine of the University of Geneva and Lausanne for 20 years, she directs several international and European projects, training and communication for the public. For example, she is regularly invited as an EU expert on ICT, Innovation and ethics/regulation for seniors for the EU, national institutions (i.e. AAL, FFG) or private sector R&D. Within the United Nations, she has for example been working with WHO department on ageing, mental health, social determinants, international health regulations (pandemics) and ethics. She was awarded by the United Nations Secretary-General for her achievements with the Geneva International Network on Ageing (GINA), which she currently chairs. Author of a dozen books and more than 200 scientific articles, policy papers, governmental, European Commission or UN reports.
Connect with Astrid: https://www.linkedin.com/in/drastridstuckelberger/
ShadiAbou-Zahra (W3C Web Accessibility Initiative (WAI))
Shadi Abou-Zahra works with the W3C Web Accessibility Initiative (WAI) as the Accessibility Strategy and Technology Specialist. He coordinates accessibility priorities in the W3C Strategy team, as well as international promotion, coordination, and harmonization of web accessibility standards. Shadi also maintains WAI liaisons with key stakeholders including disability, research, and standards organizations, as well as coordinates WAI outreach in Europe, accessibility evaluation techniques, and European-funded projects on accessibility.
Connect with Shadi: https://www.linkedin.com/in/shadiabouzahra/
Christoph Veigl (Technikum Wien)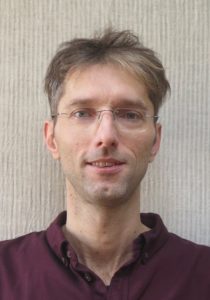 Christoph Veigl works as a researcher and lecturer at the University of Applied Sciences Technikum Wien, where he founded the research group for Assistive Technology and Smart Homes. Since 2010, Chris Veigl has been leading national and international research and development projects in the areas of AT and AAL. He presented Assistive Technology solutions in various locations around the world. His technical expertise includes software engineering and firmware development for embedded systems, system architecture and design of embedded systems as well as implementation of human-machine interfaces using hardware/software technologies.
Christoph Veigl is chairman of the AsTeRICS Foundation for Open Source Assistive Technologies and heads the competence network of the AAL Austria initiative and the knowledge center for barrier-free technologies.
Connect with Christoph: https://www.linkedin.com/in/christoph-veigl-b535203/
Topics addressed in the presentations and the discussions:
The contribution of public transport users with disabilities and other stakeholders to solution design and standardisation activities.
Human communication (incl. ICT assisted communication) and its content: modalities, modality conversion, content interoperability, etc. and challenges related to standardisation.
Strategies/policies for accessible urban transport.
Wider legal and social issues: Privacy, data security, intellectual property rights (IPR), accessibility legislation, corporate social responsibility (CSR), free accessible content.
Target audience
Transportation users and providers, AT experts, experts in standardisation as well as members of the diverse AT community are invited to join us actively, exchange ideas and experiences, as well as share knowledge in an online environment.
Promoters
Christian Galinski, Klaus Miesenberger, Evert-Jan Hoogerwerf
The workshop was organised and sponsored by the AAATE SIG on standards in collaboration with the TRIPS consortium partners.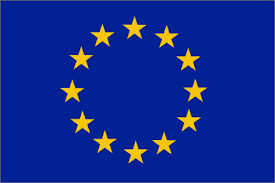 The TRIPS project has received funding from the European Union's Horizon 2020 Research and Innovation Programme Under Grant Agreement no. 875588. The views expressed during the workshop are the responsibility of the speakers and do not necessarily reflect the views of the European Commission, who declines all responsibilities for the content of the workshop and the use that maybe made of it.
Implementation and innovation in the area of independent mobility through digital technologies
A Special Thematic Session of the ICCHP Conference organised by David Banes and the TRIPS project consortium
Independent mobility is often cited requirement of people with a disability in seeking to increase opportunities to have full access to education, employment and daily living. Recent innovations in both assistive and accessible technologies suggest new ways in which navigation, orientation and wayfinding can be made accessible for people with a wide variety of needs including those with cognitive, sensory, physical impairments and the elderly.
Insight and examples of the impact of emerging technologies including the use of location-based technologies, artificial intelligence, machine learning and augmented, mixed and virtual reality solutions offer opportunities for increasingly personalised, adaptive and natural interfaces for access methods including speech, audio, gestural and haptic approaches.
Such innovation requires appropriate service and training to be implemented across age need and context
This STS aimed at discussing recent achievements in the area of independent mobility through digital technologies with a particular focus upon the technologies, forms of access and associated services to support implementation, replication and localisation. This STS shared experiences amongst researchers from diverse perspectives and consolidated domain-specific knowledge.
The workshop was sponsored by AAATE in collaboration with the TRIPS consortium partners.