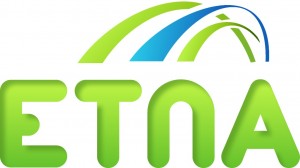 European Thematic Network on Assistive Information and Communication Technologies
(European Commission, CIP-ICT-PSP-2009-4 Project 270746)
www.eastin.eu
The ETNA network involved 23 European leading Organisations in 13 Countries, each with acknowledged commitment in the ICT and in the AT area. It was coordinated by the CITT (Centre for Innovation and Technology Transfer) of the Don Carlo Gnocchi Foundation (Milano, Italy). ETNA was aimed at facilitating and co-ordinating – over a period of three years – the implementation of a European Web Portal able to provide information on ICT-based assistive products and e-Accessibility solutions which are available in Europe, and on related organisations and services. The intended audience includes various stakeholders, such as end-users, professionals, manufacturers/suppliers, researchers/developers and policy-makers. In this endeavour the ETNA network collaborated with ATIS4All, another network of the same cluster. In the course of both projects, as tangible results gradually took shape, technical considerations and thoughts related to future sustainability led to the decision of having two distinct but coexisting Portals, communicating with each other: an Information System – a search engine that aggregates information from various providers and repositories all over Europe and beyond – to be developed by the ETNA network; and a Community to be developed by the ATIS4All Network and later taken up by Technosite (the ATIS4all coordinator). According to the ETNA Exploitation Plan, after the end of the project the Information System took over the previous EASTIN Information System, which has been online since 2006, and inherited its name, brand and Internet domain www.eastin.eu.
Back to AAATE Projects