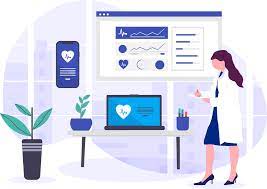 The SEURO project follows on from a previous Horizon 2020 project called ProACT (Grant No 689996, please see: proact2020.eu). The aim of ProACT was to develop and evaluate (at a proof of concept level) a digital platform to integrate a wide variety of new and existing technologies to improve and advance home-based self-management and integrated care for older adults (over 65 years) with multimorbidity, including associated co-morbidities (focus was on diabetes, chronic heart disease/failure and chronic obstructive pulmonary disease (COPD)).
ProACT sought to address for 4 key areas within the project aim:
To facilitate people with multi morbidities to proactively manage their health and care
To improve the effectiveness of services and care delivery for patients with multimorbidity
To advance new healthcare models that are flexible and person-centric
To advance home-based healthcare and use of ICT-AT for management of multimorbidity
This was successfully achieved with trial outcomes showing significant benefits of implementing the ProACT platform and associated assistive technologies for people with multi morbidity and their care network. As a result, the SEURO project will continue this work and further develop the ProACT platform with 3 new implementation and transferability support tools (ProTransfer, ProBCF and ProInsight), which will be evaluated with the ProACT platform via Effectiveness Implementation Hybrid (EIH) trials (Ireland, Belgium and Sweden) and an Inductive-Simultaneous Exploratory (ISE trial) with older adults with multi-morbidities and their care networks.
The project is coordinated by Dr.John Dinsmore in Trinity College Dublin, involves 12 partners across five EU Member states (Ireland, Belgium, Italy, Sweden and Austria).
SEURO brings together a consortium of academic/research institutions, Small to Medium Enterprises (SMEs), health service providers, EU networks (including AAATE), and multinational corporations.
The project will take place over 36 months (May 2021 – May 2024).
The project was awarded €3.9 million by the European Commission under the Horizon 2020 Framework.
SEURO website: https://seuro2020.eu
SEURO Twitter account: https://twitter.com/SEURO2020